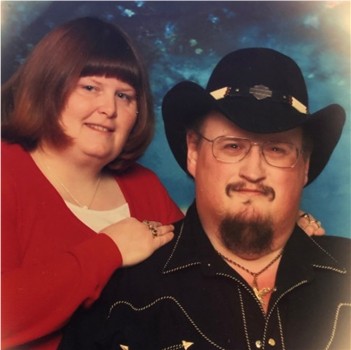 Douglas Lynn Bailey was born December 03, 1971 in Beverly, Kentucky to the union of David and Helen Smith Bailey. He was a life-long resident of Roark, Kentucky and was of the holiness faith. Doug departed from this walk of life on Friday, February 07, 2020 at the Hazard Appalachian Regional Medical Center. He was 48 years old.
Doug was an avid collector of many things; die cast cars, knives, watches, guns, and hats. He also collected Harley Davidson memorabilia. He enjoyed ATV riding, fishing and attending the "Rod Run" in Tennessee.
Doug leaves behind his beloved parents, David and Helen Bailey of Roark, KY; his loving and devoted fiance, Pam Hacker of Roark, KY; four very special friends, Scottie Smith, Wesley Smith, Ulysses Barrett, and Dean Brown.
Funeral: 1 p.m. - Tuesday, February 11, 2020 at the Roark Pentecostal Holiness Church with Rev. James Bowling, Jr., William "Hub" Bowling and Rev. Billy Joe Lewis officiating
Interment: Bowen's Creek Cemetery - Essie, Kentucky
Visitation: 5 p.m. - Monday evening at the church.
Arrangements are being handled carefully under the direction of Wolfe & Sons Funeral Home.