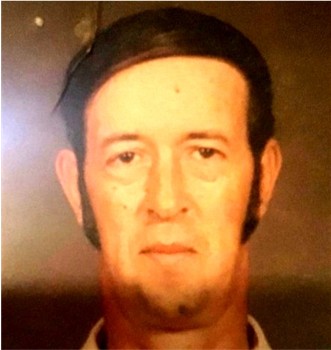 Charles Ray Clark of Cutshin Road, Smilax, Kentucky was born March 29, 1944 at Yeaddiss, Kentucky to the union of the late Hardin Clark, Sr. and the late Judy Coots Clark. He was a life-long resident of Leslie County and by occupation, he was a retired coal miner. He enjoyed gardening and was afflilitated with the Full Gospel Church of Jesus Christ at Smilax and the Chruch of the Lord Jesus Christ at Yeaddiss. Charles Ray departed this walk of life on Sunday, March 15, 2020. He was 75 years old.
In addition to his parents, Charles Ray was preceded in death by his loving and devoted wife, Hazel Clark; two brothers, Lonnie and Johnny Clark; four sisters, Jewelene Adams, Meldia Smith, Linda Sue Smith and Teresa Bailey.
Survivors include three brothers, Hardin Clark, Jr., Ronald Clark and Donald Clark, all of Yeaddiss, KY; five sisters, Helen Turner of Booneville, KY, Imogene Turner of Wooton, KY, Joyce Ann Adams of Slemp, KY, Phyllis Adams of Berea, KY and Brenda Williams of Harlan, KY; A host of other family and friends survive.
Funeral: 12 Noon- Wednesday at Full Gospel Church of Jesus Christ at Smilax with Rev. Billy
Joe Lewis and Rev. Donald Kilburn officiating.
Interment: Rock Branch Cemetery - Yeaddiss, KY
Visitation: 11 A.M. until the service hour at noon - Wednesday at the church.
Arrangements are being handled carefully under the direction of Wolfe & Sons Funeral Home.