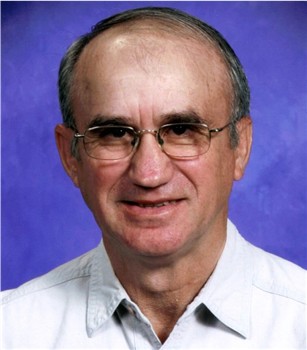 Roy Gene Morgan was born July 07, 1952 in Leslie County, Kentucky to the union of the late Kermit R. Morgan and the late Elsie Sizemore Morgan. Roy was a life-long resident of Leslie County and was a member of the Stinnett Pentecostal Church and the Essie Christian Missionary Alliance. Roy was a retired coal miner where he worked as a foreman for Dixie Fuel. He held many positions during his career and took great interest in his job and the heavy equipment he operated.
He was united in marriage to Charlene Adams in Leslie County on July 14, 1977. Roy was a historian, anything to do with history, he took great interest in. He was an avid outdoorsman and enjoyed riding his side by side to see the beauty of nature and wildlife. He also liked to hike, Roy and his wife, Charlene enjoyed a hike just a few days ago.
He was an avid reader and enjoyed reading his Bible. His favorite Bible verse was, Philippians; 4:13-17 13 I can do all things through Christ which strengtheneth me. He had two pet birds, Sonny and Sparky that he enjoyed, as well as his dog, Max. Roy departed this walk of life on Thursday, March 19, 2020 at the University of Kentucky Hospital. He was 67 years old.
In addition to his parents, he was preceded in death by one brother, Robert "Bobby" Morgan.
Roy Gene leaves behind, his loving and devoted wife, Charlene Adams Morgan of Essie, KY; two sons, Christopher Morgan & his wife, Melinda who he loved as his own daughter of Essie, KY and Joseph David Morgan of Kansas; two brothers, Cleopas Morgan & wife, Christine of Warsaw, KY and Kerry Gayle Morgan & wife, Mable of Essie, KY; three sisters, Elaine Howard & husband, Steve of Ess, KY, Darlene Morgan of Barbourville, KY and Irene Collett & husband, Pearl of Hyden, KY; one cherished grandson, Christian Xavier Morgan; A host of nieces, nephews, other relatives and friends also survive.
All funeral services and visitation will be private for family only, as a request of Gov. Andy Beshear to help fight the battle of COVID-19. Roy will be laid to rest at the Critt Morgan Cemetery at Essie, Kentucky.
Arrangements are being handled carefully under the direction of Wolfe & Sons Funeral Home.