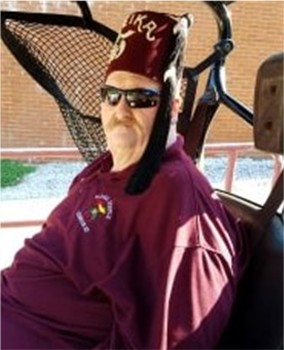 Mr. Timothy W. Callahan of Stinnett, Kentucky, was born December 07, 1967 in Hyden, Kentucky to the union of Belve Callahan and the late Beulah Callahan. Tim was united in marriage to Verdia Lee Mullins in Hyden, Kentucky on May 20, 1995. He had been a life-long resident of Leslie County and was a member of the Big Fork Church of God at Yeaddiss, Kentucky.
Tim worked faithfully as a 911 Dispatcher for the Leslie County Emergency Operations Center for more than 10 years before retiring. Prior to dispatching, Tim worked as an EMT for the Leslie County Ambulance Service. He was a devoted member of the Masonic Order, Hyden Lodge # 664 and Leslie County Shrine Club.
Tim was a proud member of the Stinnett Volunteer Fire Department where he volunteered much of his time to help the betterment of the department and his community. He enjoyed the fire department, fishing and flea marketing.