OpEd by: John Inman
Director of Advocacy for the Kentucky Primary Care Association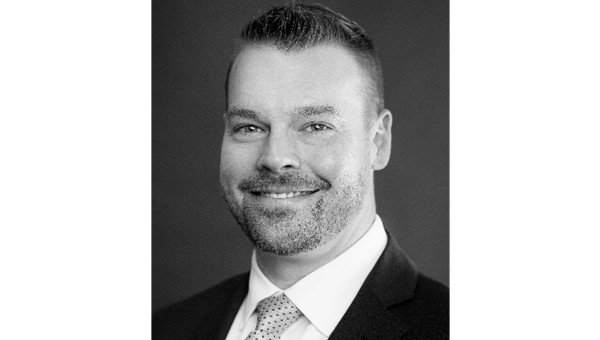 John Inman
Kentucky's rural healthcare facilities are in crisis. Our Commonwealth is ranked as having one of the highest percentage of hospitals at risk of closure in the nation with nearly one-fourth of rural hospitals in Kentucky at risk of closure. The most at-risk of closure are the small, non-profit or public safety-net hospitals.
These hospitals, along with non-profit primary care clinics known as Federally Qualified Health Centers (FQHCs), are vital to the health of our people, especially those living in rural and inner-city urban areas of Kentucky. They provide a higher percentage of care to uninsured and underinsured Kentuckians. These groups run programs that are designed to keep the most vulnerable populations healthy and reduce chronic illnesses and emergency room admissions that increase health care costs.
Small independent pharmacists are also struggling. They have been cut out of the system or had their compensation reduced.
The pharmacy lobby, long-known for its generous contributions in Frankfort, has come forward with a "fix" that solves their problems. Their solution, Senate Bill 50, is a hastily conceived measure that would reduce Kentuckians' access to healthcare and raise costs for the state.
The bill seeks to "carve out" pharmacy benefits from Kentucky's Medicaid managed care program. They cite West Virginia as a model for this type of program design. The problem is the pharmacy lobby only tells half of the story. The Pegasus Institute, an independent public policy research entity, stated in a recently released report,
"West Virginia has widely publicized its $38 million savings from the first year of this program yet has failed to acknowledge the $122 million dispensing fee paid to the pharmaceutical business community under their new fee-for-service model. The $122 million dispensing fee West Virginia paid in 2018 under the fee-for-service plan is a staggering $116 million more than the state paid in 2017..."
A second issue with the West Virginia carve-out model is it plays right into the hands of big drug companies. These big pharma companies relish when states formerly covered by managed care entities that operate over multiple states reduce their bargaining power by only negotiating with a single state Medicaid program.
Even worse, the way pharmacy lobby would attempt to "carve-out" Kentuckians' pharmaceutical benefits would potentially undermine a very important federal program that places hundreds of millions in the Kentucky economy from the drug manufacturers. The program, which has been around since 1992, is called 340B. It allows safety-net hospitals and health centers to stretch limited federal resources by mandating drug manufacturers provide large discounts on outpatient drugs for patients of these health centers and hospitals in order for these facilities to deliver health programs to the communities they serve. Hospitals and FQHCs use 340B savings to care for diabetes, and treatment for opioid and other substance use disorders.
SB50 supporters tout that it "protects the 340b program." However, it isn't operationally feasible. The bill leaves the pharmacy benefits for 340B entities in the Medicaid managed care program. This dual system would present extreme difficulty and liability on the pharmacies to identify patients eligible to receive the discounted 340B drugs. Most pharmacies contracted with health centers and hospitals would not be able or willing to dispense the drugs, therefore eliminating the benefits of the program. By cutting these pharmacies out of dispensing the 340B drugs, the revenues would disappear and cause severe cuts to services from clinics and hospitals. Or worse yet, closures.
The bottom line is that SB50 is the cure for what ails the independent pharmacists, but it creates unintended consequences for the rest of Kentucky healthcare safety-net.
There are alternatives to addressing the independent pharmacists' concerns, and they don't involve forfeiting millions of dollars from drug manufacturers and gutting essential funding from rural hospitals and health centers.
Lawmakers would be smart to start by codifying into law the promising language in the recently announced Medicaid managed care contracts. Compromises from all parties are required.
Resuscitating Kentucky's healthcare system is going to be an effort that entails everyone at the table working together to achieve common goals.
###
John Inman is Director of Advocacy for the Kentucky Primary Care Association, an organization comprised of community health centers, rural health clinics, primary care centers and all other organizations and individuals concerned about access to health care services for the state's underserved rural and urban populations.