Shelbyville Resident Takes Top Honor
(FRANKFORT, KY) -- Twenty-three civilian employees were honored by the Kentucky State Police at a ceremony held at the Capital Plaza Hotel in Frankfort.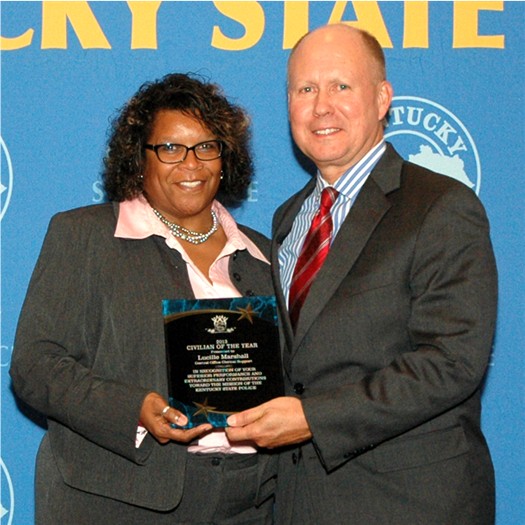 Shelbyville-resident Lucille Marshall received the Kentucky State Police Civilian Employee of the Year Award from KSP Commissioner Rodney Brewer in Frankfort on Oct. 25. Marshall is an Administrative Specialist III in the Office of the Commissioner at KSP headquarters in Frankfort. "Lucille is a career state police employee who has dedicated much of her adult life to the mission and work of our agency," said Brewer. "Her 28 years of service have only sharpened her commitment and reliability." Marshall is a 1982 graduate of Shelby Co. High School. She is the daughter of the late James E. Marshall and Mary S. Marshall of Shelbyville.