Laurel County, Ky. - Sheriff John Root is reporting that all Laurel County roads including I-75, U.S. 25, Ky. 80, & Ky. 30 are still very slick and hazardous.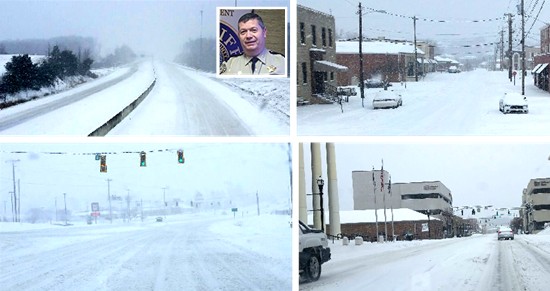 1:00 P.M. on Monday afternoon February 16, 2015
Top left - I 75 (inset) Sheriff Root, Top right - In front of Sheriff's office,
Lower left - 192 By Pass & Lower right Downtown London, Ky
All secondary roads are extremely slick and hazardous. Salt trucks are out working on the roads ,however , heavy snow fall is keeping roads very slick!