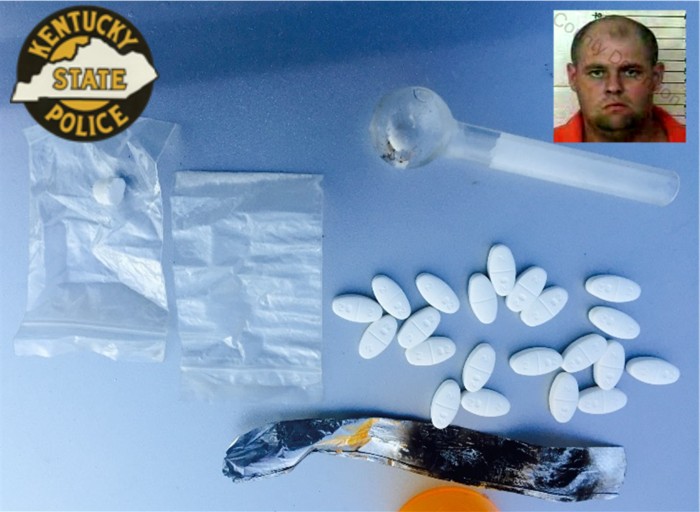 Artemus, Ky. – On October 25, 2016 at 6:34 p.m. Kentucky State Police Trooper Sammy Faris from Post 10 Harlan conducted a traffic stop on a silver Pontiac G6. Tpr. Faris stopped the Pontiac on Ky 225 in the Artemus community of Knox County.
The operator of the vehicle, Algin Cain, 33, of Artemus, failed to have a seat belt on, no registration plates and failed to stop at a stop sign.
During the traffic stop, Tpr. Faris determined that Mr. Cain was under the influence. Tpr. Faris located 21 Gabapentin pills, a half of a pill unmarked, crack pipe, and .023 grams of methamphetamine inside of the vehicle. Mr. Cain was observed hiding these items inside of the vehicle.
Mr. Cain was arrested and lodged in the Knox County Detention Center. Cain was charged with the following charges:
1. Possession of a controlled substance 1st offense ( Methamphetamine )
2. Two counts of possession of a controlled substance
3. Two counts of prescription not in proper container
4. DUI
5. Operating on a suspended license
6. Drug paraphernalia
7. No insurance
8. No seat belt
9. No registration plates
Also Mr. Cain had an active warrant for failure to appear that Tpr. Faris served on him as well.
Investigation is continuing by Tpr. Faris.