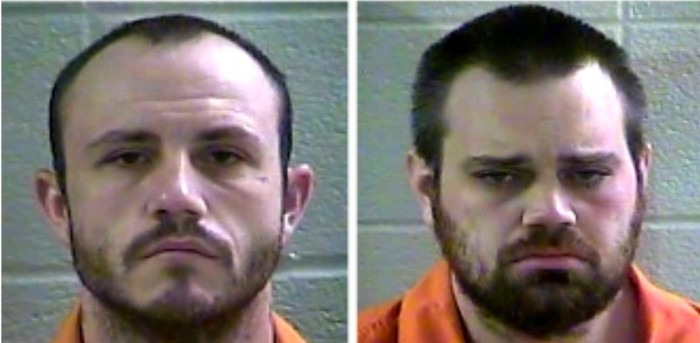 Laurel County, Ky - Sheriff John Root is reporting that: Deputy Cody Faulconer along with Deputy Gary Mehler arrested two individuals in a business parking lot off West Cumberland Gap Pkwy., approximately 10 miles south of London on Monday night November 7, 2016 at approximately 10:11 PM.
The arrests occurred after deputies observed a suspicious vehicle and conducted an investigation and learned that one of the two individuals had an outstanding warrant.
During the continuing investigation deputies found the subjects in possession of drug paraphernalia and one subject in possession of suspected crystal methamphetamine.
Deputies arrested:
Sherrick Smith age 29 of East Oak Ridge St., Williamsburg charging him with possession of a controlled substance – first-degree – first offense – methamphetamine; possession of drug paraphernalia; and a Whitley County bench warrant of arrest charging failure to appear in court on charges of selling/transferring simulated controlled substance first offense.
Also arrested was:
Travis Ray age 27 of Ballard Ford Rd., North, Williamsburg charged with possession of drug paraphernalia. These two individuals were lodged in the Laurel County Detention Center.
Photos attached are courtesy of the Laurel County Detention Center.