Clay County, Ky. - Sheriff Patrick Robinson is reporting that: On May 30, 2019 at approximately 4:00 AM Clay County Sheriff Deputy Tommy Houston arrested Brian Roberts, 33 of London.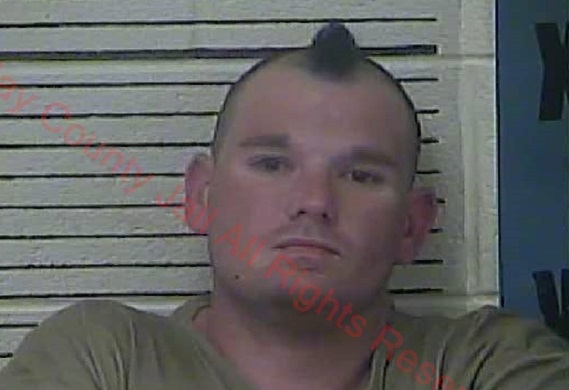 The arrest occurred on 421 when Deputy Houston conducted a traffic stop for vehicle infractions.
Through investigation it was determined the subject was under the influence. The subject admitted to injecting Suboxone earlier this date, while Deputy Houston was conducting his investigation he observed the subject appearing to have something concealed inside his mouth.
The subject had a Suboxone tablet inside his mouth attempting to dispose of it, during the search of the subject Deputy Houston located syringes on the person of the subject.
The above mentioned subject refused to submit to a blood test.
Brian Roberts was charged with:
Serving Bench Warrant for Laurel County
District Court Serving Bench Warrant for Laurel County
District CourtTampering with Physical Evidence
No Tail Lamps
Operating on Suspended or Revoked Operator License
Operating Motor Vehicle Under the Influence of ALC/DRUGS/ETC.
Possession of Controlled Substance
Drug Paraphernalia Buy/Possess
Failure to Wear Seat Belt
The photo attached is courtesy of the Clay County Detention Center.
Assisting at the scene was Manchester City Police Officers Antonio Dodson and Ryan Jackson.