Clay County, Ky. - Sheriff Patrick Robinson is reporting that: On June 1, 2019 at approximately 12:00 AM Clay County Sheriff Deputy Tommy Houston along with CSO Wes Brumley arrested Christopher Davis, 35 of Somerset.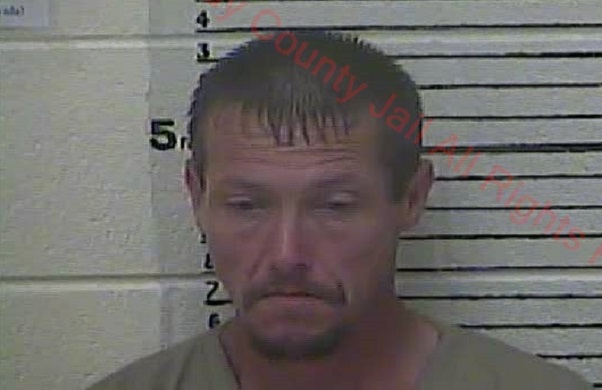 The arrest occurred on Greasy Road when Deputy Houston was patrolling Highway 80 when he attempted to conduct a traffic stop when the driver of the ATV shut his lights off and entered onto Greasy Road where he attempted to hide from deputies.
Upon contact with the subject and his information was ran through Clay County Dispatch it was confirmed that the above mentioned subject had an active warrant for his arrest.
Christopher Davis was charged with:
• All Terrain Vehcile Violstions
• No Operator License
• Failure to Comply with Helmet Laws over 21 years old
• Fleeing or Evading Police 2nd Degree (Motor Vehicle)
• Serving Bench Warrant for Court
The photo attached is courtesy of the Clay County Detention Center.