MANCHESTER, KY - Clay County Sheriff Patrick Robinson is reporting that on June 3, 2019 at approximately 3:30 PM Clay County Sheriff Deputy Jeremy Gabbard and Clay County Sheriff Detective Jeff Kelsey made two arrests after responding to a complaint in Manchester.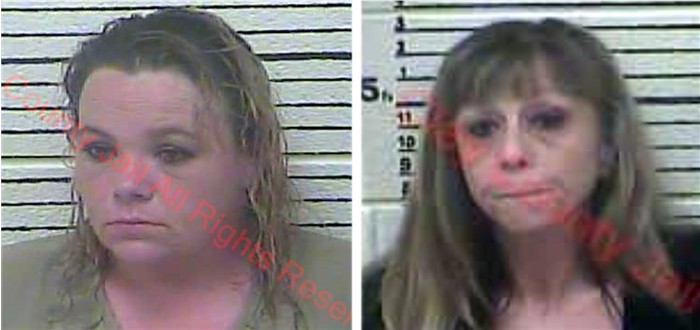 Arrested was: Rhonda Bowling, 41 and Annette Carr, 49 both of Bridge Street.
The arrests occurred when Deputies received an anonymous complaint that a female subject was possibly intoxicated at the Speedway Gas Station.
Upon arrival Deputies made contact with the female subjects, through investigation it was determined one subject was under the influence of intoxicants.
Through further search of the subjects Deputies located an illegal substance and drug paraphernalia on both subjects.
Rhonda Bowling charged with:
Serving Bench Warrant for Court
Possession of Controlled Substance 1st Degree 1st Offense (Methamphetamine)
Drug Paraphernalia Buy/Possess
Annette Carr was charged with:
Public Intoxication of Controlled Substance (Excludes Alcohol)
Drug Paraphernalia Buy/Possess
The photos attached are courtesy of the Clay County Detention Center.