Clay County, KY - Sheriff Patrick Robinson is reporting that on June 10, 2019 Clay County Chief Deputy Clifton Jones arrested Stephen Marcum, 32 of North Highway 66.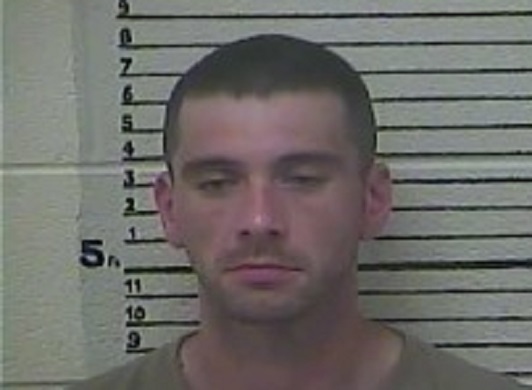 The arrest occurred when Chief Deputy Jones was dispatched to a complaint on the above mentioned subject for threatening occupants inside the residence.
Upon arrival and through investigation Chief Deputy Jones determined the subject remained inside the residence after being told to leave multiple times by the land owner, during arrest the subject resisted arrest where he was placed under arrest without further incident.
Stephen Marcum was charged with:
• Resisting Arrest
• Criminal Trespassing
• Terroristic Threatening 3rd Degree
The photo attached is courtesy of the Clay County Detention Center.