Laurel County, KY - Sheriff John Root is reporting that: Laurel Sheriff's Deputy Robert Reed along with Deputy Travis Napier and Deputy Gary Mehler with his K-9 "Edge" arrested Curtis Cawood age 43 of East Bernstadt on Tuesday night June 11, 2019 at approximately 6:54 PM.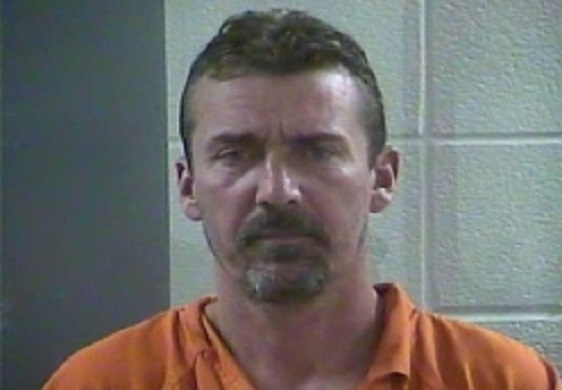 The arrest occurred off KY 1376, approximately 5 miles north of London after deputies were dispatched to a disturbance complaint there. A subject there had threatened responding deputies before their arrival on scene to 911 dispatchers.
Upon arrival at the scene deputies located the suspect and noted that he had slurred speech, was unsteady on his feet and had a strong odor of alcoholic beverages emitting from his breath.
Curtis Cawood was charged with:
Alcohol intoxication in a public place
Disorderly conduct – second-degree
Terroristic threatening – third-degree
This individual was lodged in the Laurel County Detention Center.
Photo of accused attached is courtesy of the Laurel County Detention Center.
Note: Deputies arrested this man the previous day also.