Clay County, KY - The Clay County Sheriffs Office is reporting that: On June 12, 2019 at approximately 12:00 PM Clay County Sheriff Patrick Robinson and Clay County Chief Deputy Clifton Jones arrested Joshua Jarvis, 29 of Curry Branch Road.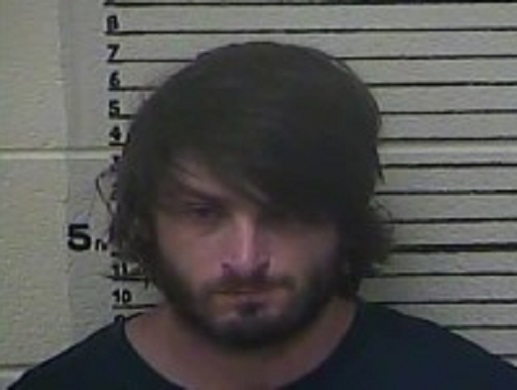 The arrest occurred at the Horse Creek Scrapyard when Sheriff Robinson and Chief Deputy Jones received a complaint that individuals still at the scrapyard was attempting to bring in various items that was possibly stolen.
Through investigation it was determined that one of the individuals was under the influence, during search of arrest Chief Deputy Jones located a baggie of marijuana and syringes on the person of the above named subject.
The other individuals was released after statements was taken, the investigation of the possible stolen items are still ongoing.
Joshua Jarvis was charged with:
Possession of Marijuana
Drug Paraphernalia Buy/Possess
Public Intoxication of Controlled Substance (Excludes Alcohol)
The photo attached is courtesy of the Clay County Detention Center.
Assisting at the scene was Clay County Sheriff Detective Jeff Kelsey and Manchester City Police Lt. Jason Combs.