Laurel County, KY - Sheriff John Root is reporting that: Laurel Sheriff's Deputy Rick Cloyd along with Deputy Travis Napier and Deputy Gary Mehler arrested Elmo Clinton Carroll age 35 of North Highway 1223, Corbin on Tuesday evening June 11, 2019 at approximately 6:13 PM.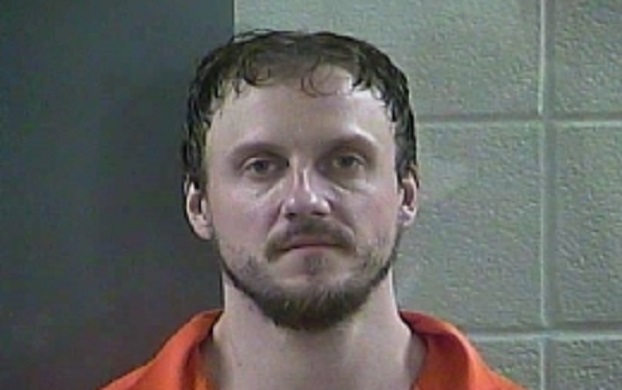 The arrest occurred at Walmart near Corbin in southern Laurel County after deputies were dispatched to a complaint that a female subject was hiding out inside the store with the assistance of store personnel because she had allegedly been held against her will for over two days by her boyfriend in a tent on a property in Laurel County.
When deputies arrived at the scene, they learned that store personnel had apparently assisted the female victim in hiding out in the store as her boyfriend pushed a buggy throughout the store searching for her.
Deputies located the male subject inside the store arresting him charging him with:
Assault – 4th degree – domestic violence
Unlawful imprisonment – second-degree
Deputies learned from the female victim that allegedly when she tried to escape from the tent on the property in Laurel County her boyfriend would hit her again and again.
When the two came to Walmart Corbin to get food items, the female victim was able to flee into a section of the store and received assistance from employees to avoid the boyfriend while police were called to the scene.
Deputy Cloyd noted visible injuries, both old and fresh on the victim's face, jaw bones, and nose area.
Elmo Clinton Caroll was lodged in the Laurel County Correctional Center in London.
Photo of accused courtesy of the Laurel County Correctional Center