FRANKFORT - Kentucky is making significant improvements to increase the security of the identity credential you rely on most through the Confident Kentucky initiative.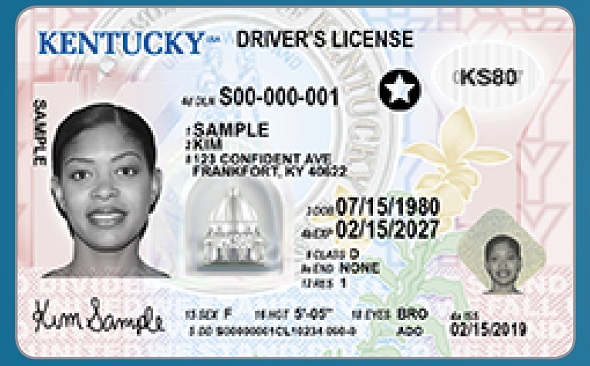 Following a statewide rollout starting this spring and ending in summer, all driver's licenses, permits and personal IDs will have new security features, arrive in the mail 5-10 business days after residents apply at their local Circuit Court Clerk's office, will be moving to an eight-year lifespan and have new pricing.
Once available in your county of residence, the next time you renew your current credential or if you are a first-time cardholder, you'll choose a credential in one of two new versions: standard or Voluntary Travel ID credential.
Voluntary Travel ID versions have all the benefits of a standard credential plus they are federally accepted to board U.S. domestic flights and access restricted federal facilities once REAL ID enforcement begins nationwide on October 1, 2020.
Documentation is required when applying for a Voluntary Travel ID, if you are a first-time cardholder or if you want a standard credential and your personal information has changed.