Laurel County, KY - Sheriff John Root is reporting that: Laurel Sheriff's Deputy Allen Turner along with Deputy Robert Reed arrested James R. Burdine age 55 of White Oak Rd., London on Monday evening July 1, 2019 at approximately 6:40 PM.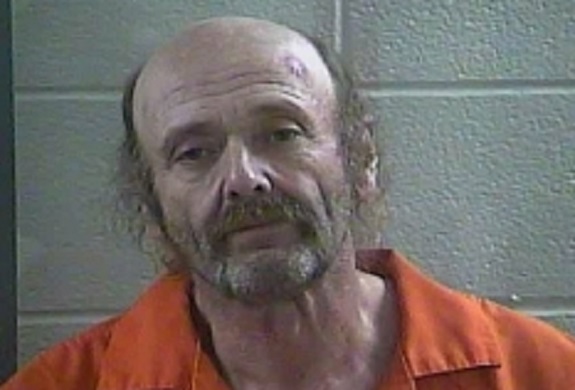 The arrest occurred off Baker Tabor Road, approximately 6 miles west of London while deputies were investigating a hit and run traffic crash which had occurred on White Oak Road earlier.
Through investigation, deputies were able to track the vehicle down(a 1998 Chevrolet pickup) which had been taken to the woods behind a residence.
In addition, the suspected driver allegedly called a friend to take him away from the area to avoid contact with law enforcement.
The suspect reportedly had a tow truck enroute to pick up his vehicle and met the tow truck there and was met by law enforcement also.
James Burdine was charged with:
Leaving the scene of an accident
Fleeing or evading police – second-degree – motor vehicle
Operating on suspended or revoked operator's license
No registration plates
Other violations
This individual told deputies the reason he left the scene of the crash was because he did not have a driver's license, insurance or registration.
This individual was lodged in the Laurel County Corrections Center.
Photo of accused attached is courtesy of the Laurel County Corrections Center.