Clay County, Ky. - Sheriff Patrick Robinson is reporting that on July 8, 2019 at approximately 4:30 AM Clay County Sheriff Deputy Brandon Edwards arrested Tanner Robinson, 25 of Robinson Creek Road and Natasha Sizemore, 32 of South Highway 11.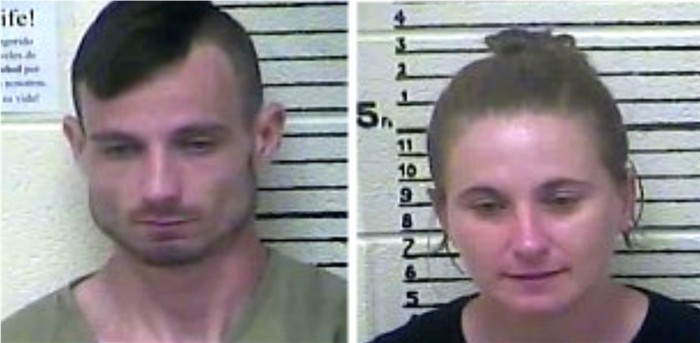 The arrest occurred when Deputy Edwards conducted a traffic stop for disregarding a traffic control light at the Junction of 421 and South Highway 11.
Upon contact with the driver, Deputy Edwards conducted an investigation at which time determined the subject was under the influence.
Deputy Edwards ran the information of the passenger at which time was confirmed the passenger had two warrants for her arrest.
Tanner Robinson was charged with:
Operating Motor Vehicle under the Influence of ALC/DRUGS/ETC.
Disregarding Traffic Control Device
Failure to or Improper Signal
Natasha Sizemore was charged with:
Serving Bench Warrant for Court
Serving Bench Warrant for Court
The photos attached are courtesy of the Clay County Detention Center.