Clay County, Ky. - Sheriff Patrick Robinson is reporting that on July 8, 2019 Clay County Sheriff Deputy Jeremy Gabbard arrested Eric Myers, 32 of McWhorter Road.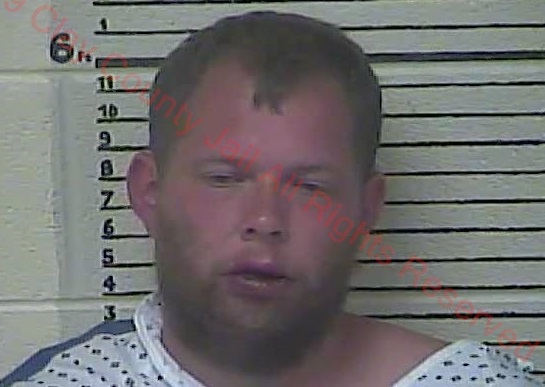 The arrest occurred when Deputy Gabbard received a complaint of a Jeep that had wrecked on Highway 687.
Upon arrival Deputy Gabbard made contact with the above mentioned subject who was showing signs of severe intoxication. The above mentioned subject became belligerent and physical toward Deputy Gabbard and other Officers on scene.
The above mentioned subject struck Officer Dodson in the face, the subject was arrested after a struggle with units on scene.
While being transported to AdventHealth Manchester the subject began to spit blood on Deputy Gabbard and other personnel on scene.
While the above mentioned subject was being treated at AdventHealth he became extremely belligerent toward staff and stating he was going to kill Staff members, Officers and Hospital Security.
Eric Myers of London, Ky. was charged with:
Operating Motor vehicle Under the Influence of ALC/DRUGS/ETC. 2nd
License to be in possession
Resisting Arrest
Menacing
Disorderly Conduct, 2nd Degree
Assault 3rd Degree, Peace Officer
Criminal mischief 3rd Degree
Reckless Driving
The photo attached is courtesy of the Clay County Detention Center.
Assisting on scene was Manchester City Police Sgt. Taye Napier, Manchester City Police Officer Antonio Dodson, Manchester City Police Officer Jeremy Garrison, Clay County EMS and Manchester Fire Department.