Manchester, Ky. - Sheriff Patrick Robinson is reporting that on July 10, 2019 at approximately 4:30 AM Clay County Sheriff Deputy Tommy Houston arrested Austin Smith, 18 of Coal Hollow Road.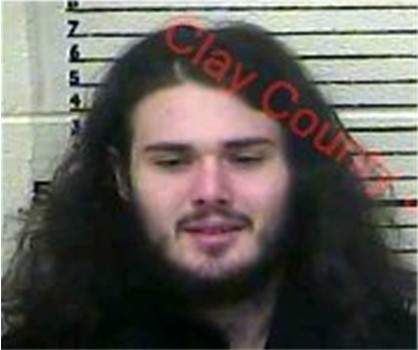 The arrest occurred when Deputy Houston was dispatched to a complaint at Beech Creek Apartments on an intoxicated male beating on random apartment doors trying to fight residents.
Upon arrival Deputy Houston made contact with the subject, through investigation it was determined the subject was under the influence.
The subject later admitted to smoking a large quantity of Marijuana.
Austin Smith was charged with:
Disorderly Conduct, 2nd Degree
Public Intoxication of Controlled Substance (Excludes Alcohol)
The photo attached is courtesy of the Clay County Detention Center.
Assisting at the scene was Manchester City Police Officer Jeremy Garrison.