RICHMOND, Ky. (July 11, 2019) – The Kentucky State Police, Richmond Post is continuing the investigation into the death of Savannah Spurlock.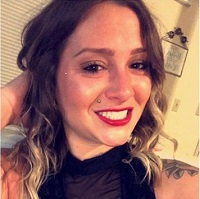 As part of the ongoing investigation an autopsy was performed this morning at the State Medical Examiner's Office in Frankfort. As a result the autopsy the human remains that were located last night in Garrard County have been identified as Savannah Spurlock, who went missing on January 5th after leaving a Lexington bar with three individuals.
After disappearing in January, Savannah Spurlock was reported as a missing person to the Richmond Police Department, who has been following up on tips and leads about her disappearance over the past 6 months. Multiple searches by RPD, KSP, local police agencies, and volunteers have occurred throughout Garrard County & central Kentucky.
As part of the initial investigation by Richmond PD, the three men last seen with Savannah Spurlock were identified and interviewed, one of which was David Sparks. The investigation indicates that Savannah Spurlock was seen at the residence of David Sparks during the morning hours of January 5th.
David Sparks, 23 years old of Lancaster, Ky. has been arrested and is lodged in the Lincoln County Regional Jail.
According to jail records Mr. Sparks was booked into the facility by KSP on Thursday July 11, 2019 at 2:05 P.M. charged with:
Tampering with Physical Evidence
Abuse of a Corpse
The ongoing death investigation is being conducted by KSP Post 7 Detective Tye Chavies. He was assisted at the scene by KSP Personnel, the FBI, Richmond PD, Garrard County PD, Lancaster PD, and the Garrard County Coroner.
KSP: "Over the coming days our detectives will continue their investigation into what led to the death of Savannah Spurlock, at which time additional information may be released."
Photo of Savannah Spurlock from Facebook.
Photo of David Sparks is courtesy of the Lincoln County Regional Jail.