Laurel County, Ky. - Sheriff John Root is reporting that: Laurel Sheriff's Sgt. Greg Poynter along with Deputy Brent France arrested Joshua Harvey Matthews age 34 of Little Arthur Ridge Road, East Bernstadt on Friday night August 9, 2019 at approximately 8:23 PM.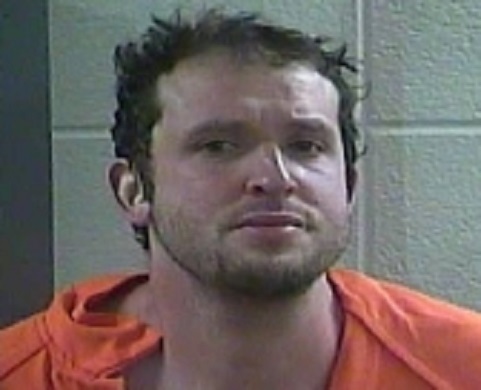 The arrest occurred off Pennington Drive, approximately 5 miles north of London after deputies were dispatched to a disturbance complaint there.
This was the second 911 call to this location concerning this subject.
Upon arrival deputies learned that this subject had shoved a female subject there and fled on foot.
When deputies responded to the second complaint there they located this individual walking along Pennington Drive and determined that he was under the influence.
Upon arrest this subject had to be placed in the police cruiser and told Sgt. Poynter on the way to jail that he would Google his house and find him and his kids.
Joshua Harvey Matthews was charged with:
Assault, 4th degree (domestic violence) No visible injury
Resisting arrest
Alcohol intox. in a Public place (1st & 2nd offense)
Terroristic Threatening 3rd degree
This individual was lodged in the Laurel County Correctional Center.
Photo of accused attached is courtesy of Laurel County Correctional Center.