Clay County, Ky. - Sheriff Patrick Robinson is reporting that on August 12, 2019 at approximately 9:30 AM Clay County Chief Deputy Clifton Jones arrested Ray Duff, 70 of White Street and Cassandra Bowman, 25 of Lyttleton Road.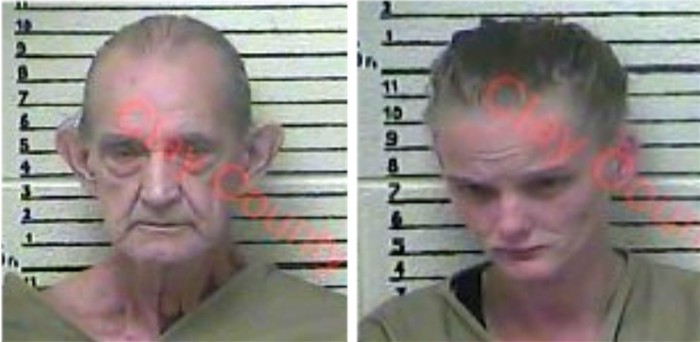 The arrests occurred when Chief Deputy Jones received a complaint of a possible intoxicated driver on South Highway 421. Chief Deputy Jones made contact with the two individuals parked at the Marathon on South Highway 421, upon investigation it was determined the male driver was operating the motor vehicle under the influence.
While conducting an investigation with the passenger, Chief Deputy Jones located what is believed to be Methamphetamine and a smoking pipe where the female passenger was sitting.
The driver was transported to AdventHealth where he refused to submit to a blood test.
Ray Duff was charged with:
• Operating Motor Vehicle under the Influence of ALC/DRUGS/ETC.
• Operating Motor Vehicle on DUI Suspended License
• No or Expired Registration Plate
• Failure to Produce Insurance Card
Cassandra Bowman of Lyttleton Road:
• Drug Paraphernalia Buy/Possess
• Public Intoxication of Controlled Substance (Excludes Alcohol)
• Possession of Controlled Substance 3rd Degree 1st Offense
The photos attached are courtesy of the Clay County Detention Center.