Clay County, Ky. - Sheriff Patrick Robinson is reporting that on August 13, 2019 at approximately 7:30 AM Clay County Sheriff Sgt. Jeremy Gabbard and Clay County Sheriff Detective Jeff Kelsey arrested Crystal Barger, 31 of North Highway 421 and Wesley Henson, 39 of South Highway 421.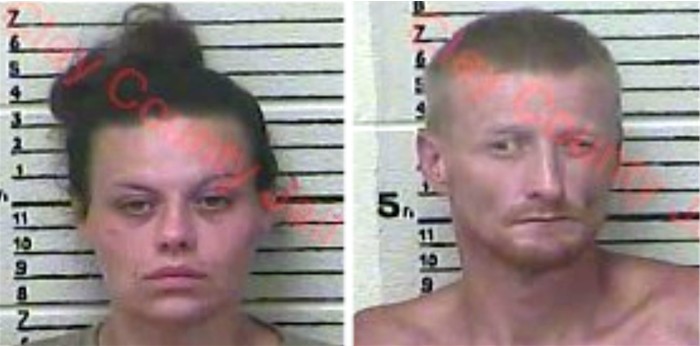 The arrest occurred when Deputies were on patrol attempting to locate a wanted fugitive on South Highway 421 around the 7000 block.
Deputies came in contact with the above mentioned individuals asleep in an automobile outside at the location of the residence of where the fugitive was possibly staying.
Upon running both individuals information through Clay County Dispatch it was confirmed that the female subject had an active bench warrant through Clay County District Court and the male subject had an active warrant of arrest through Clay County for Burglary.
Crystal Barger was charged with:
Serving Bench Warrant for Court
Wesley Henson was charged with:
Burglary, 2nd Degree
Theft by Unlawful Taking
The photos attached is courtesy of the Clay County Detention Center.