Clay County, Ky. (September 9, 2019) - Sheriff Patrick Robinson is reporting that on September 9, 2019 at approximately 1:30 AM Clay County Sheriff Deputy Brandon Edwards arrested Stacy Savage, 20 of Roots Branch Road.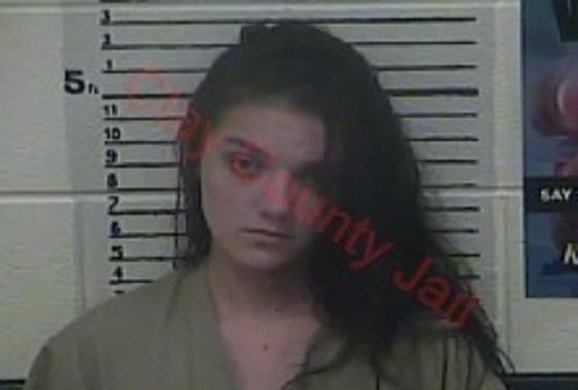 The arrest occurred when Deputy Edwards went to a residence on Roots Branch Road while attempting to locate a wanted fugitive.
Upon entering into the home, Deputy Edwards made contact with the above mentioned female individual who was unresponsive with a small plastic baggy with a crystalline substance.
Once the female was woke up, she took an aggressive stance and began to strike deputies and other uniformed officers on scene.
The individual was arrested without further incident.
Stacy Savage was charged with:
• Possession of Controlled Substance 1st Degree 1st Offense (Methamphetamine)
• Drug Paraphernalia Buy/Possess
• Menacing
• Resisting Arrest
The photo attached is courtesy of the Clay County Detention Center.
Assisting at the scene was Manchester City Police Sgt. Taye Napier, Manchester City Police Officer Antonio Dodson and Kentucky State Police Trooper Jarrod Smith.