Cawood Ky. (September 9, 2019) - On September 8, 2019 at 7:24 a.m. Kentucky State Police, Post 10 Harlan received a call that a female had stolen and was operating a school bus in the Cawood community of Harlan County. Trooper Andy Soltess responded to the area to investigate.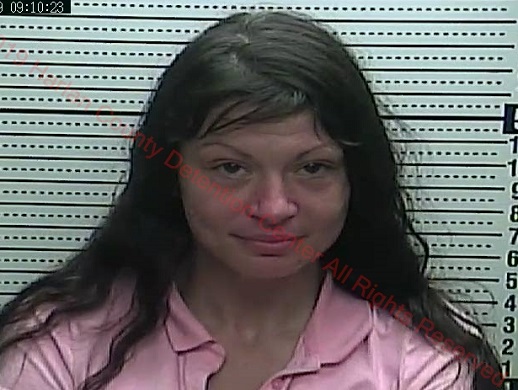 Preliminary investigation indicates Teresa Wells (35) of Cawood stole a school bus from the Cawood Elementary parking lot.
Witnesses reported Ms. Wells had been operating the bus in the area for a short time.
An employee with the Harlan County School District was able to get her to stop the bus before Tpr. Soltess arrived.
Upon Tpr. Soltess arrival, Ms. Wells refused to exit the bus. A short time later, Ms Wells exited the bus and appeared to be under the influence.
There were no damages to the bus while Ms. Wells was operating it.
Teresa Wells was charged with:
DUI, , no operator's license, no seat belt, license to be in possession among other violations
DUI
Tbut over 10,000.00 (auto)
No operator's license
No seat belt
Speeding 20 MPH over limit
License to be in possession
Failure to produce insurance card
Ms. Wells was arrested and lodged into the Harlan County Detention Center. Case is still under investigation by Tpr. Andy Soltess.
Photo courtesy of the Harlan County Detention Center.