Laurel County, Ky. (September 10, 2019) - Sheriff John Root is reporting that: Laurel Sheriff's Deputy Robert Reed along with Deputy Jamie Etherton investigated a single vehicle injury traffic crash which occurred on Philpot Road approximately 3 miles South of London on Monday morning September 9, 2019 at approximately 7:17 AM.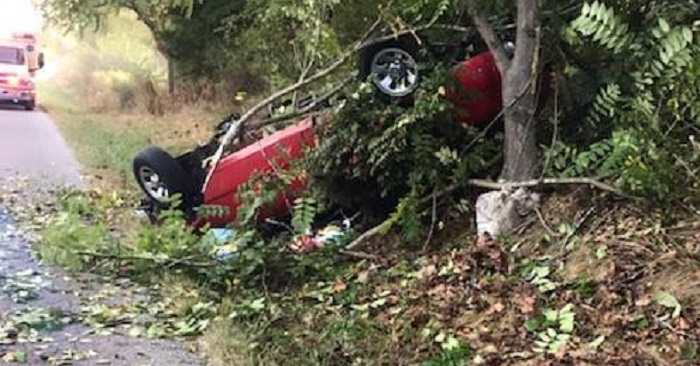 The investigating deputies report that apparently a Ford Ranger pickup was traveling out from Philpot Road when the driver reported that a dark colored vehicle traveling at a high rate of speed ran her off the road.
The vehicle struck some trees and overturned on its top off the roadway causing minor injuries to the 17-year-old female driver who was reportedly going to school.
The driver was transported to St. Joseph Hospital London for treatment of injuries.
Assisting at the scene of the crash was Ambulance Inc. of Laurel County, Laurel County Fire department, and London- Laurel Rescue squad.
Photos of crash site attached to this report.