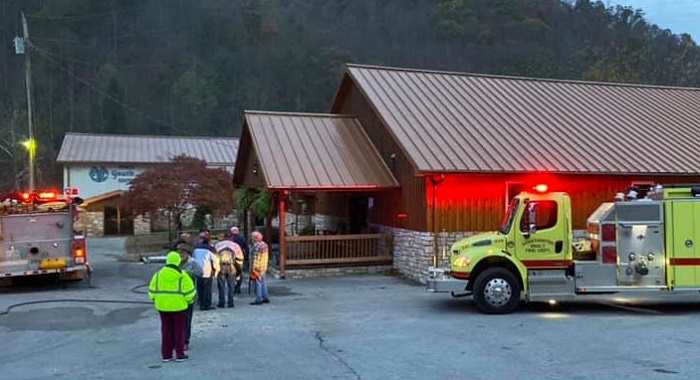 ONEIDA, KY (November 7, 2019) - The City Of Manchester Fire Department is reporting that: At 6:15 AM on Thursday, November 2019 the City Of Manchester Fire Department was dispatched by Clay County 911 to a mutual aid structure fire at the Panco Church next to the Panco Youth Center on KY 1482.
Upon arrival units observed heavy smoke coming from the structure from what appeared to be a large attic space fire.
Big Creek & Oneida Volunteer Fire Departments both made the initial knockdown on the fire while the City of Manchester assisted with manpower, water, & equipment.
No units from the City of Manchester made entry into the structure and assisted in support capacity only.
While assisting Big Creek & Oneida Fire Departments on this fire with one apparatus, other apparatus were waiting at the station on standby in case another emergency call came out in our district.
Units then cleared the scene with no further incident.
Assisted By:
Horse Creek Fire Department
Big Creek Fire Department
Oneida Fire Department
Jackson Energy
Photo courtesy of the City Of Manchester Fire Department.