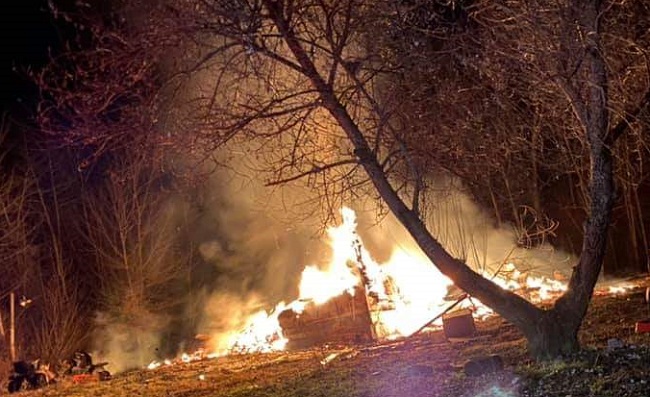 Clay County, Ky. (November 28, 2019) - The City Of Manchester Fire Department is reporting that: At 5:15 AM on Thursday November 28, 2019 the City Of Manchester Fire Department was dispatched by Clay County 911 to a structure fire on Whites Branch Road.
Upon arrival there was heavy fire conditions and the structure was already on the ground.
After speaking to several subjects around the property it was determined that they had been having a problem out of the electrical box inside the residence which could've been the cause of the fire.
They also stated that the residence caught fire early last date but they were able to extinguish it then.
Units provided exposure protection to a nearby trailer & pony before clearing the scene with no further incident.
Assisted by:
Jackson Energy