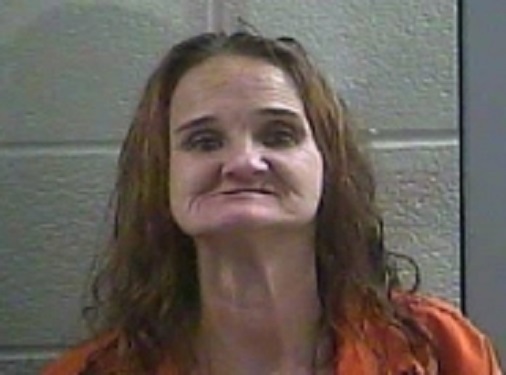 Laurel County, KY (December 2, 2019) - Sheriff John Root is reporting that: Laurel Sheriff's Deputy Jamie Etherton arrested Lisa M. Brock age 45 of Paris Karr Rd., Keavy on Sunday afternoon December 1, 2019 at approximately 2:23 PM.
The arrest occurred outside a business off West Laurel Rd. approximately 5 miles west of London after Deputy Etherton was dispatched to a complaint of a possible intoxicated person there. The caller stated that the female subject was talking to persons that were not there and scaring customers.
When Deputy Etherton arrived at the scene and conducted an investigation he determined that this individual was under the influence – she admitted using Methamphetamine and Suboxone earlier.
During arrest this individual was found in possession of:
Hypodermic needles,
Rolling papers,
Straws
Rubber bands
The suspect stated she used the rubber bands to tie her arm off while shooting up.
Lisa M. Brock was charged with:
Public intoxication – controlled substances
Possession of drug paraphernalia
In addition, the subject was charged on a Laurel District Court bench warrant of arrest charging failure to appear in court on charges of public intoxication – controlled substances
This individual was lodged in the Laurel County Correctional Center.
Photo of accused attached is courtesy of the Laurel County Correctional Center.