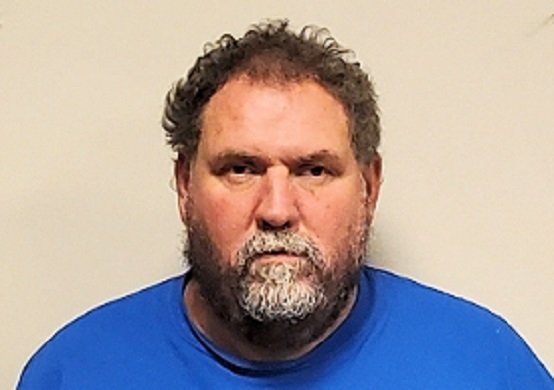 LONDON, KY (December 2, 2019) -Laurel Sheriff John Root is reporting: Laurel Sheriff's Detective Kyle Gray along with Detective Sgt. Chris Edwards, Deputy Tommy Houston, and Sgt. John Inman with assistance from Capt. Kevin Barry, Sgt. Greg Poynter, Deputy Shannon Jones, Deputy Josh Morgan, and K-9 Deputy Jake Miller arrested Walter Earl Darling age 46 of Woodland Court, Keavy on Monday afternoon December 2, 2019 at approximately 4:08 PM.
The arrest occurred in London following an extensive investigation conducted by numerous investigators of the Laurel County Sheriff's office after information was developed and possible suspects identified.
Allegedly this individual using his own personal vehicle with emergency lights pulled over the victim's vehicle on Highway 192 on the night of September 4, 2019. This subject is not a peace officer.
This individual then forced himself into the female victims vehicle forcing the victim to drive to and unknown location in Laurel County where he attempted to have sexual intercourse. The female victim was able to get away from the suspect and call 911 for help.
The suspect has been positively identified in a photo lineup and admitted to investigators that he committed the crimes that night. The car has not been recovered yet.
Walter Earl Darling is charged with:
Attempted right – first-degree
Attempted sodomy first-degree
Unlawful imprisonment – first-degree;
Impersonating a peace officer
This individual was lodged in the Laurel County Correctional Center.
Photo of accused attached is courtesy of the Laurel County Correctional Center.
Laurel County Sheriff John Root stated that with the holidays upon us that he would like to reassure Laurel Countians that his office has worked tirelessly on this case and wants to reassure the public that his dedicated investigators wanted the victim and all Laurel Countians to feel safe as they shop and go about their normal daily routines in Laurel County today and everyday. We stand ready to serve and protect our citizens.
More arrests are expected on this case.
Original article: Attempted Sexual Assault Investigation / Laurel County