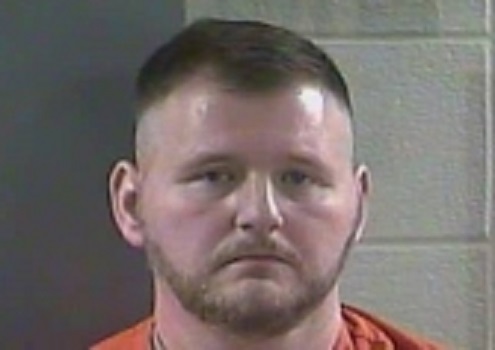 LONDONy, KY (December 5, 2019) - Laurel County Sheriff John Root is reporting that: Laurel Sheriff's k-9 Deputy Jake Miller arrested Emmitt Watts age 41 of Wooton, KY on Wednesday morning December 4, 2019 at approximately 11:16 AM.
The arrest occurred on Hal Rogers Parkway in London after Deputy Miller observed a maroon colored Mazda weaving on the roadway. In addition, the vehicle had a turn signal flashing and there were no turnoffs nearby.
An investigation was conducted on the driver who was determined to be under the influence.
During arrest this subject was found in possession of a straw with white residue in it and a container that had three different types of pills in it.
Emmitt Watts was charged with:
Operating a motor vehicle under the influence – first offense
License to be in possession
Operating on suspended or revoked operator's license
Prescription controlled substances not in proper container – first offense
Possession of a controlled substance – third-degree
Improper signal
Careless driving
Failure to wear seatbelts
Possession of drug paraphernalia
This individual was lodged in the Laurel County Correctional Center.
Photo of accused attached is courtesy of the Laurel County Correctional Center.