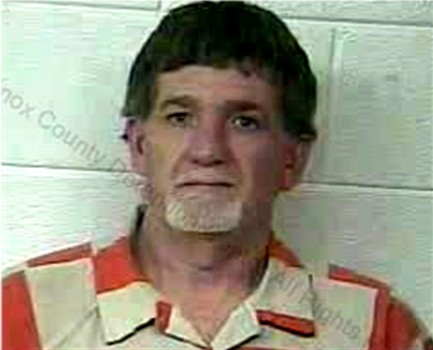 Bimble, Ky. (December 7, 2019) - The Knox County Sheriff's Department is reporting that: On Thursday, November 28, 2019 at approximately 12:30 A.M. Knox County Deputy Mikey Ashurst received a 911 call advising that a female had been stabbed by Chuck Bingham at her residence on Waco Drive in Bimble.
When Deputy Ashurst arrived and made contact with the victim he learned that she had not been stabbed but involved in an altercation. He also learned that 54 year old Chuck Bingham of Flat Lick, Ky was inside the residence.
After entering the residence, Deputy Ashurst located Chuck Bingham attempting to hide behind a bed room door. He refused to follow commands and had to be physically subdued.
Chuck Bingham was charged with:
Assault-4th Degree/Domestic Violence
Resisting Arrest
Menacing
Assault-3rd Degree-Police Officer
During the arrest a small plastic bag containing suspected Methamphetamine was located on his person, he was then charged with:
Possession of Controlled Substance-1st Degree
Bingham was also wanted on six Knox County Bench Warrants for failure to appear on charges of;
Fleeing or Evading Police-2nd Degree
Resisting Arrest
Menacing
Tampering with Physical Evidence
Assault-3rd Degree/Police Officer
Harassing Communications
Terroristic Threatening
Possession of Controlled Substance-3rd Degree
Operating on Suspended or Revoked Operators License (2 counts)
Probation Violation
A Bell County Bench Warrant for Failure to Comply with Restitution Order
This individual was lodged in the Knox County Detention Center.
Barbourville City Officers Carl Middleton and Chad Wagner assisted in the arrest.