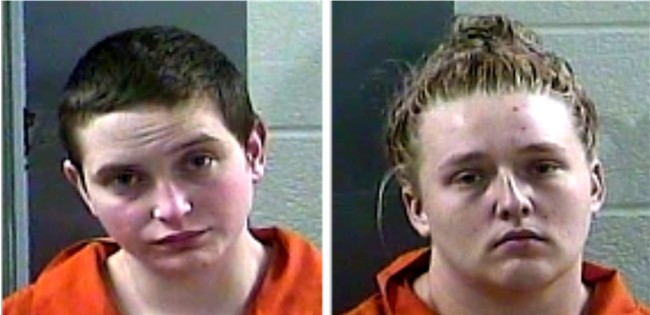 Laurel County, Ky. (December 7, 2019) - Sheriff John Root is reporting that: Laurel Sheriff's Detective Bryon Lawson along with Major Chuck Johnson, Deputy Taylor McDaniel, Deputy Landry Collett, and Deputy Brent France arrested two individuals while conducting an investigation into a drug complaint off Littontown Road, approximately 5 miles north of London on Friday afternoon December 6, 2019 at approximately 3:07 PM.
The arrests occurred off Littontown Road after Sheriff's investigators found two subjects and a quantity of Methamphetamine and Marijuana. Investigators also located digital scales and over 100 baggies.
The two arrested individuals were identified as:
Annie Spencer age 21 of Jaw Road, East Bernstadt charged with:
Possession of a controlled substance – first-degree – first offense – Methamphetamine;
Trafficking in Marijuana first offense
Crystal Hutton age 24 of Littontown Rd., East Bernstadt charged with:
Trafficking in Marijuana second offense
These two individuals were lodged in the Laurel County Correctional Center.
Photos of accused attached are courtesy of the Laurel County Correctional Center