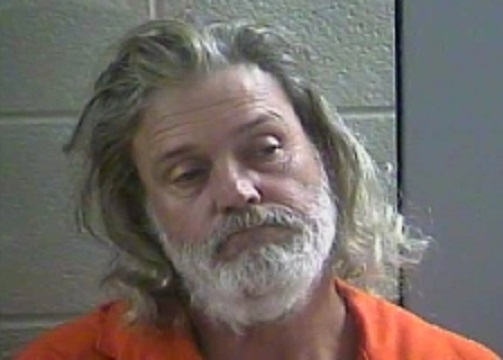 Laurel County, Ky. (December 8, 2019) - Sheriff John Root is reporting that: Laurel Sheriff's K-9 Deputy Gary Mehler along with Deputy Travis Napier arrested Jerry L. Spivey age 51 of London on Friday night December 6, 2019 at approximately 8:00 PM.
The arrest occurred off Rush Lane approximately 2/10 mile east of London after deputies were dispatched to a disturbance complaint there.
Upon arrival at the scene deputies located an individual who appeared to be under the influence.
As deputies attempted to conduct their investigation this individual became agitated and confrontational with deputies.
Upon arrest this individual attempted to pull away from deputies and struggled briefly with deputies until taken into custody.
This individual also threatened an individual there.
Jerry L. Spivey was charged with:
Alcohol intoxication in a public place
Resisting arrest
Terroristic threatening – third-degree
This individual was lodged in the Laurel County Correctional Center.
Photo of accused attached is courtesy of the Laurel County Correctional Center.