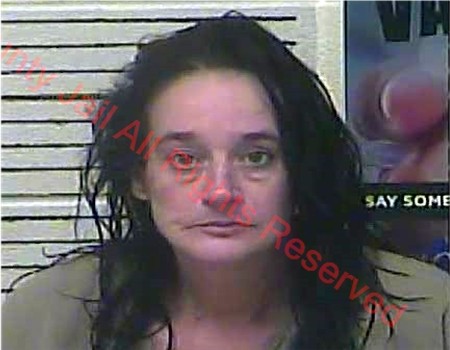 Clay County, Ky. (December 9, 2019) - Sheriff Patrick Robinson is reporting that on December 8, 2019 at approximately 11:00 A.M. Clay County Chief Deputy Clifton Jones along with CSO Coty Arnold arrested Renee Lamastus, 41 of Lawrenceburg, Ky.
The arrest occurred when Chief Deputy Jones received a complaint of a female subject off of Jerry's Road behind a residence.
Upon arrival, Chief Deputy made contact with the female subject, through investigation it was determined the female was manifestly under the influence.
While being placed under arrest the subject resisted, after a brief struggle the subject was placed under arrest without further incident.
Renee Lamastus was charged with:
• Serving Bench Warrant for Court
• Public Intoxication of Controlled Substance (Excludes Alcohol)
• Resisting Arrest
The photo attached is courtesy of the Clay County Detention Center.