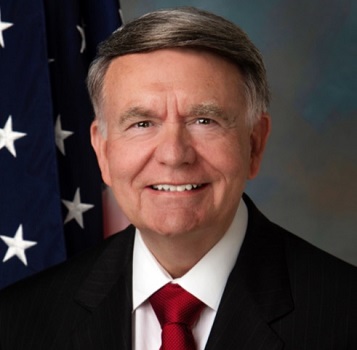 Robert M. "Mike" Duncan
WASHINGTON, D.C. – U.S. Senate Majority Leader Mitch McConnell (R-KY) commented Thursday on the Senate confirmation of Robert M. "Mike" Duncan, of Inez, Kentucky, to serve as a Governor of the United States Postal Service (USPS):
"I'm proud to congratulate my friend Mike Duncan on his confirmation to continue serving as a Governor of the U.S. Postal Service. Mike's long career of distinguished public service in Kentucky and around the country has been marked by compassion, ingenuity and strong leadership. His colleagues on the Postal Board of Governors have recognized these traits and placed their trust in him as Chairman. I'm grateful Mike has chosen to keep lending his talents and experience to the world's largest postal organization, and I look forward to his continued accomplishments on the Board."