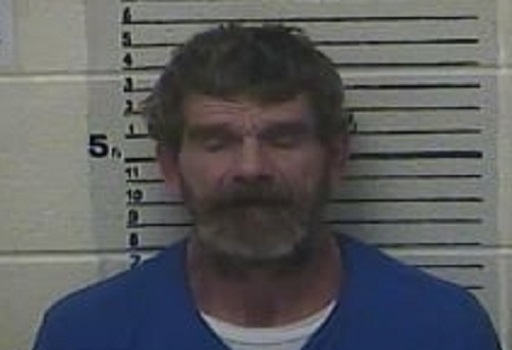 Clay County, Ky. (December 9, 2019) - The Clay County Sheriff's Office is reporting that: On Saturday, December 7, 2019 at approximately 10:30 AM Clay County Sheriff Patrick Robinson arrested Jeffrey PettyJohn, 48 of Whites Branch Road.
The arrest occurred when Sheriff Robinson received a complaint that the above mentioned subject was at the residence having a verbal altercation with the homeowners. Upon arrival, Sheriff Robinson made contact with the subject who attempted to flee on foot. After a brief foot pursuit the subject was placed under arrest without further incident.
Jeffrey PettyJohn was charged with:
• Fleeing or Evading Police (On Foot)
• Public Intoxication of Controlled Substance (Excludes Alcohol)
The photo attached is courtesy of the Clay County Detention Center.