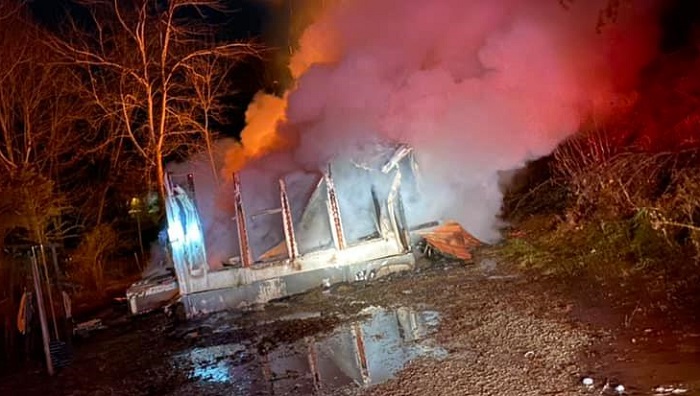 CLAY COUNTY, KY (December 10, 2019) - Shortly after 8:00 P.M. on Tuesday night December 10, 2019 first responders had been dispatched by Clay County 911 and were on scene battling a fire that had engulfed an abandoned mobile home on Curry Branch Road off Highway 80 in Clay County.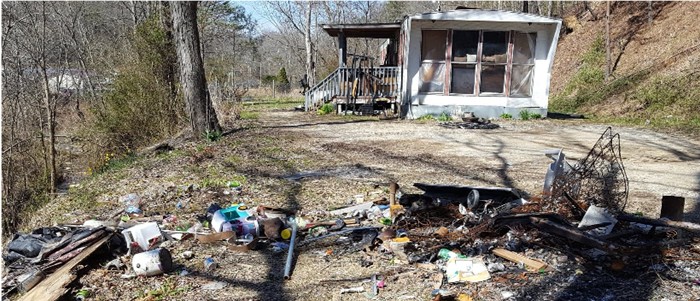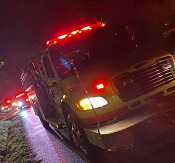 According to neighbors, the residence had been vacant for possibly 2 or more years if not longer.
Several Curry Branch residents that did not wish to be identified stated that it was common knowledge that this mobile home was a suspected location being used by drug users as a flop house as well as for the manufacturing of Meth, dealing & consumption of other illegal drugs.
Clay County Solid Waste & Animal Control report numerous responses to complaints regarding the residence but were never successful in locating individuals on the property.
The following is the City Of Manchester Fire Department's report of the incident:
At 7:56 PM on 12/10/2019 City Of Manchester Fire Department was dispatched by Clay County 911 to a structure fire on Curry Branch Road with several explosions.
While enroute Clay County 911 advised responding units they've received additional calls of explosions.
Upon arrival of Engine 7 the structure was fully involved in fire.
While investigating the scene units determined that it appeared no one was living in the residence at the time of the fire. It is currently unknown what caused the fire.
Units provided exposure protection to a propane tank and a nearby wood line. All units then cleared the scene with no further incident.
Assisted by:
Horse Creek Fire Department
Clay County Sheriffs Office
Clay County EMS
Manchester Police Department.
Photos courtesy of City of Manchester Fire Department & Ron Curry
Live ClayCoNews video from the scene can be viewed HERE