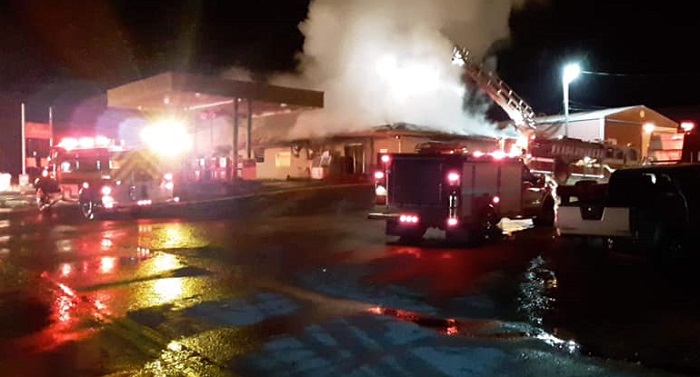 CLAY COUNTY, KY (December 11, 2019) - The City Of Manchester Fire Department is reporting that: At 3:35 AM on Sunday, December 8, 2019 the City Of Manchester Fire Department was dispatched by Clay County 911 to mutual aid at a commercial structure fire at S & W Grocery - formerly House Grocery.
Upon arrival there was heavy fire throughout the structure.
Units responded in City of Manchester Ladder 1 and provided aerial operations along with an aerial water supply.
All units then cleared the scene with no further incident.
There were several other agencies that responded and assisted at the scene.
SOURCE: City Of Manchester Fire Department
**S & W Grocery is located at 7266 Hwy. 472 - Manchester, Kentucky