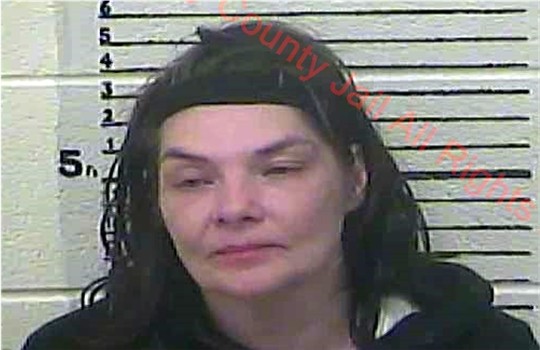 MANCHESTER, KY (January 12, 2020) - Clay County Sheriff Patrick Robinson is reporting that on January 11, 2020 at approximately 1:30 PM Clay County Sheriff Sgt. Jeremy Gabbard arrested Emma Vaughn, 40 of Manchester.
The arrest occurred when Sgt. Gabbard was exiting the Clay County Detention Center from a previous arrest, when the above mentioned subject walked up to Sgt. Gabbard and stated she needed to go to jail because she was "high".
Sgt. Gabbard conducted an investigation at which time determined that she was manifestly under the influence of intoxicants.
Emma Vaughn was charged with:
• Public Intoxication of Controlled Substance (Excludes Alcohol)
The photo attached is courtesy of the Clay County Detention Center.
Assisting at the scene was Manchester City Police Officer Antonio Dodson.