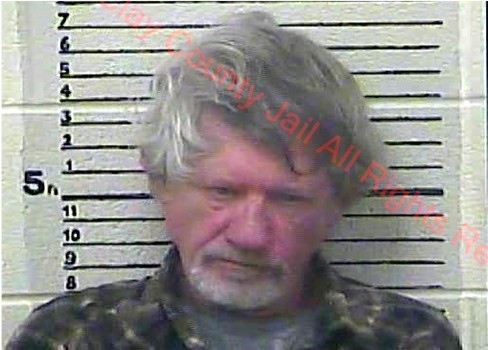 MANCHESTER, KY (January 12, 2020) - Clay County Sheriff Patrick Robinson is reporting that on January 11, 2020 at approximately 8:00 PM Clay County Sheriff Deputy Wes Brumley arrested Payton Simpson, 61 of Phillip's Hill Drive.
The arrest occurred when Deputy Brumley received a complaint of a single vehicle accident on Mud Lick Road.
Upon arrival, Deputy Brumley located the driver of the vehicle away from the scene.
Deputy Brumley conducted an investigation at which time determined the subject was manifestly under the influence.
Payton Simpson was charged with:
• Operating Motor vehicle under the influence of ALC/DRUGS/ETC
• Leaving Scene of Accident/Failure to render aid or assistance
The photo attached is courtesy of the Clay County Detention Center.
Assisting at the scene was Manchester City Police K9 Officer Ryan Jackson.