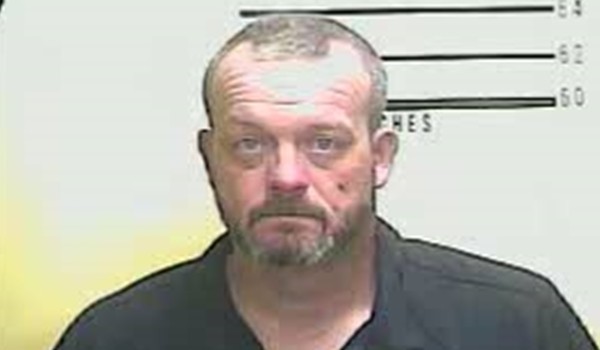 MIDDLESBORO, KY - The Bell County Sheriff's Department is reporting that: On Sunday, March 22, 2020 at approximately 7:07 AM Bell County K-9 Deputy Adam Southern responded to the Pilot Truck Stop on Highway 25E in regard to a male subject locking himself in the shower area and starting a fire.
Upon arrival and thorough investigation, Deputy Southern determined that the subject, identified as John W. Isbill age 40 of Oak Ridge, Tennessee, acting suspiciously & exhibiting behavior of being under the influence of some type of intoxicant, had barricaded himself in the shower room for most of the night and then began cursing.
Isbill was found to have stacked towels and clothing in front of the wooden door to the room setting the items on fire with a cigarette lighter.
An employee of Pilot and a Walmart employee in the store saw the smoke and made entry into the room and pulled Isbill to safety.
Isbill was eventually taken into custody with the assistance of Middlesboro Officers Robin Venable and Harvey Johnson.
John W. Isbill was charged with:
Arson – 1st degree
Wanton endangerment – 1st degree
This individual was was lodged in the Bell County Detention Center
Middlesboro Fire Department extinguished the fire and evacuated the smoke from the building.
Also responding was the Bell County Volunteer Fire Department.
Photo courtesy of the Bell County Detention Center.