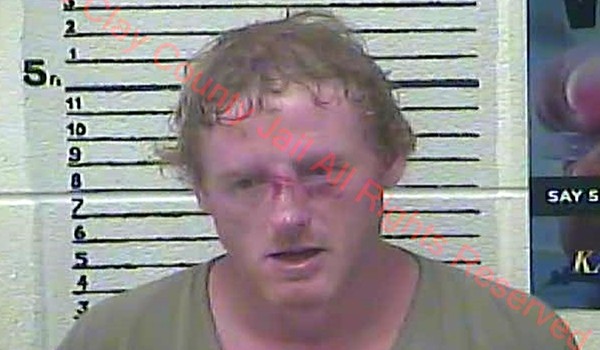 MANCHESTER, KY - Clay County Sheriff Patrick Robinson is reporting that on March 26, 2020 at approximately 1:00 AM Clay County Sheriff Deputy Wes Brumley along with Deputy Kendric Smith arrested Carl Stewart, 48 of Bullskin Branch.
The arrest occurred when Deputy Brumley received a complaint of a fight between the above mentioned subject and another family member.
Upon arrival, Deputy Brumley conducted an investigation at which time he determined the above mentioned subject had been in a physical altercation and allegedly had shoved down a pregnant woman.
Once the subject was told he was going to be placed under arrest, he became extremely irate and attempted to strike Trooper Smith.
After a brief struggle the subject was placed under arrest without further incident.
Carl Stewart was charged with:
• Assault 4th Degree
• Resisting Arrest
• Menacing
The photo attached is courtesy of the Clay County Detention Center.
Assisting at the scene was Kentucky State Police Trooper Jarrod Smith.