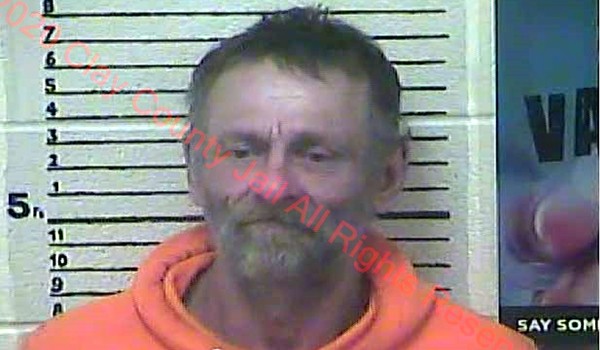 MANCHESTER, KY - The Clay County Sheriff's Office is reporting that: On March 25, 2020 at approximately 2:00 PM Clay County Sheriff Patrick Robinson and CSO Supervisor Dewey Grubb arrested Alonzo Jackson, 54 of Ice House Road.
The arrest occurred on Muddy Gap Road when Sheriff Robinson observed the above operating a Motor vehicle.
Through acknowledgment of the Kentucky Warrant system, Sheriff Robinson knew the subject had an active Warrant for his arrest.
Once contact was made with the subject, his information was ran through Clay County Dispatch were it was confirmed the subject had an active Warrant and he was operating on a Suspended or Revoked license.
Alonzo Jackson was charged with:
• Serving Bench Warrant for Court
• Driving on DUI Suspended license
• Improper Equipment
• No Registration Plate
• Failure of Non-Owner to Maintain Required Insurance
The photo attached is courtesy of the Clay County Detention Center.