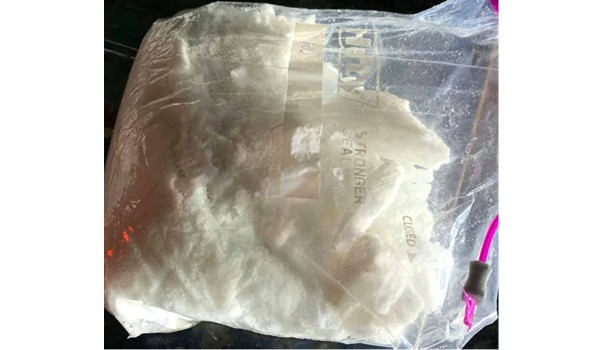 WILLIAMSBURG, KY (May 10, 2020) - Sheriff Todd Shelley is reporting that: Whitley County Deputies Chad Estep, Jason Strunk, and federal agents were working drug interdiction on Interstate 75 Sunday morning.
At approximately 4:00 in the morning, deputies stopped a Chevy truck for traffic violations.
Upon consent to search from the driver, Deputy Estep located approximately 1 kilo of Methamphetamine in the bed of the truck.
Deputies seized the Methamphetamine which according to the report, was targeted for Whitley and Laurel County, KY.
Whitley County deputies arrested 4 individuals for:
Trafficking in Methamphetamine
Due to ongoing investigations related to this seizure, names are being withheld for a short period of time.

Williamsburg Police Department officers Dorman Patrick and Jason Williams assisted in the search and transportation to the Whitley County Detention Center.
"We continue to work all hours to serve our community. We appreciate the Williamsburg Police Department as they are always willing to serve along side with our deputies."
Serving proudly,
Sheriff Todd Shelley