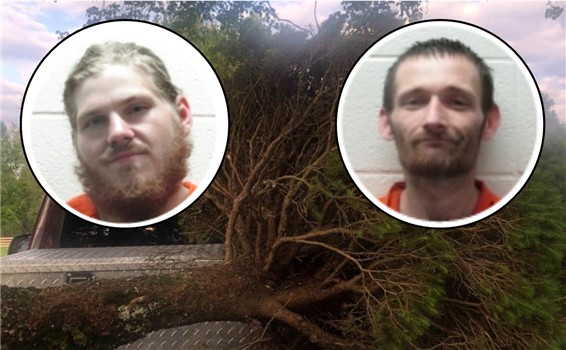 LONDON, KY - Laurel County Sheriff John Root is reporting that: Deputy Allen Turner Along with Deputy Jamie Etherton, Deputy Hunter Disney, and Sgt. Greg Poynter arrested two individuals off KY 1023 approximately 9 miles southeast of London on Monday night May 11, 2020 at approximately 8 PM.
The arrests occurred after deputies were dispatched to a possible theft in progress.
Deputies proceeded to the area and located the suspect vehicle, a green Dodge ram pickup leaving the address of the reported theft.
The suspect vehicle immediately turned into a driveway nearby where deputies conducted a traffic stop and found the suspects in possession of a reported stolen tree that had been pulled up from the ground without the owner's permission.
In addition, the driver and passenger were both determined to be under the influence.
The two arrested individuals were identified as:
Michael D. Sizemore age 26 of Lily charged with:
Operating a motor vehicle under the influence – first offense

Theft by unlawful taking under $500
Gentry Lee Jones age 31 of Lily charged with:
Public intoxication – controlled substances

Theft by unlawful taking under $500.

These two individuals were lodged in the Laurel County correctional center.
Inset photos of accused attached are courtesy of the Laurel County Correctional Center.
The reported stolen tree was recovered and is pictured with this report in the back of the suspect's vehicle.