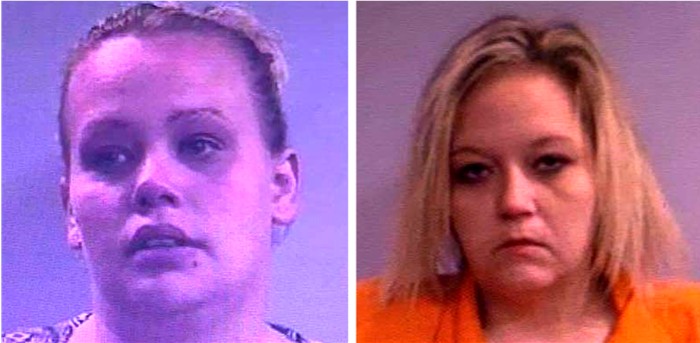 MANCHESTER, KY (May 15, 2020) - The Manchester Police Department is reporting that: On Monday, May 11, 2020. at or around 12:45 a complaint came in through Clay County 911 in reference to a vehicle belonging to a Mr. Travis Smith.
The vehicle, a 2014 Nissan Maxima had been unlawfully taken from the Marathon North parking lot.
Chief Chris Fultz, Asst. Chief Jason Combs and Lt. Taye Napier investigated the incident.
On Tuesday, May 12, 2020 further investigation continued in conjunction with the Clay County Sheriff's Office.
Deputy Dewey Grubb observed a Facebook post by Kendra Jackson who was one of the alleged subjects involved. The Facebook post was of a vending machine which reflected the image of said vehicle. A mat that read Days Inn Lexington, Ky. was also observed.
Lt. Taye Napier was made aware of the post and contacted officials from Lexington Metro P.D. who in-turn located said vehicle.
Two female subjects, Kendra Jackson & Nancy Reed were arrested by LMPD and charged with:
Receiving stolen property
SOURCE: Manchester Police Department