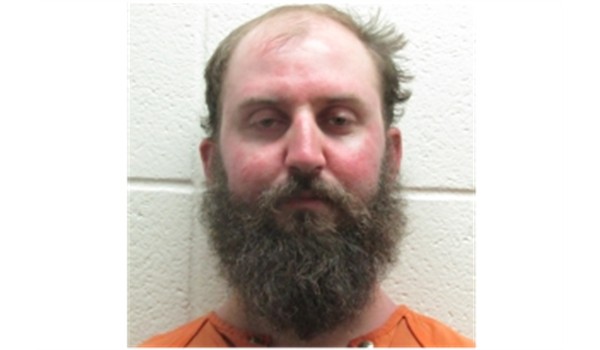 LONDON, KY - Laurel County Sheriff John Root is reporting that: Laurel Sheriff's Deputy James Fox arrested Wade Allen Honeycutt age 28 of Johnson City, Tennessee on Sunday night May 17th 2020 at approximately 11:16 PM.
The arrest occurred on 0. Johnson Rd. approximately 9 miles South of London after Deputy Fox observed a blue colored Chevrolet Silverado weaving on the roadway. Deputy Fox activated his emergency equipment attempting a traffic stop near Rooks Branch Road on KY 312 approximately 12 miles South of London.
The suspect vehicle pulled onto Rooks Branch Road momentarily stopping before accelerating and fleeing at speeds of 83 mph passing several vehicles running them off the roadway and weaving into the opposing lane.
The vehicle turned onto O. Johnson Road finally coming to a stop in the middle of the roadway.
Deputy Fox detected the odor of alcoholic beverages emitting from the driver and conducted an investigation determining that he was under the influence.
The driver told Deputy Fox that he believed himself to be in Tennessee.
Wade Allen Honeycutt was charged with;
Operating a motor vehicle under the influence – first offense
Reckless driving
Speeding 26 mph or more over the speed limit
Fleeing or evading police – first-degree – motor vehicle
Wanton endangerment – first-degree – police officer is victim
Wanton endangerment – first-degree
This individual was lodged in the Laurel County Correctional Center.
Photo of accused attached is courtesy of the Laurel County Correctional Center.
Assisting for the Laurel County Sheriff's office on the pursuit was: Deputy Justin Taylor, Deputy Landry Collett, Deputy Jamie Etherton, Deputy Allen Turner, and Deputy Daniel Reed.